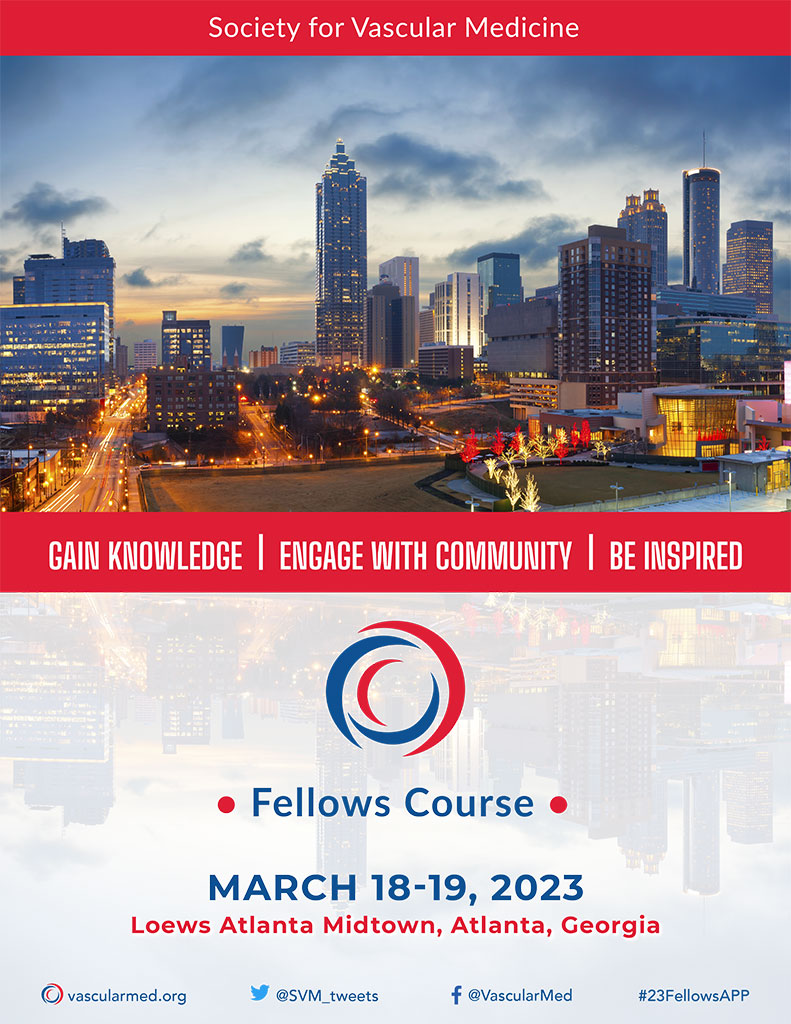 2023 Fellows Course

A State-of-the-Art Review in Clinical Vascular Medicine
March 18-19, 2023
Loews Atlanta Midtown
Atlanta, Georgia
SVM's Fellows Course is designed for fellows of various training pathways including general cardiovascular, vascular medicine, interventional and surgical fellows (general cardiology, interventional cardiology, interventional vascular medicine, interventional radiology, and vascular surgery). Also included is a foundation in non-invasive vascular medicine including the diagnosis and treatment of arterial, venous, and lymphatic disease.
This is a non-CME event.
Industry Partners
This event would not be possible without the generous support of the following organizations.

2024 Fellows Course
A State-of-the-Art Review in Clinical Vascular Medicine
March 16-17, 2024
Loews Atlanta Midtown
Atlanta, Georgia

2025 Fellows Course
A State-of-the-Art Review in Clinical Vascular Medicine
March 8-9, 2025
Loews Atlanta Midtown
Atlanta, Georgia